24 Jan

Psst… Do you have an "S" in that HTTP?

I am all for a more secure Internet. When we browse the web, several third-parties are able to snoop on the connection between the user and the website, including the user's ISP, law enforcement, the website's ISP, and other people in between. These intermediaries are able to obtain and modify on the fly most of the information sent through an insecure connection: the website reached, the web page name and content, the potential username and password, the user's IP address, and more. It obviously poses a lot of problems, which is why HTTPS is now mandatory for more and more websites.  Using HTTP with SSL/TLS (HTTPS) hides much of information.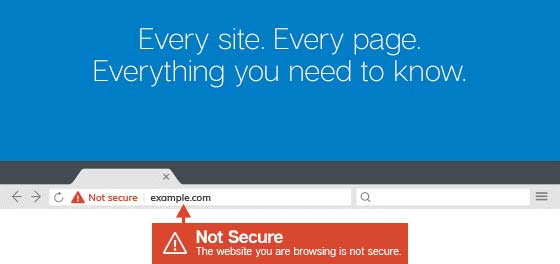 Now, the intermediaries only get access to the website reached and the user's IP address. The web page name, its content and the logins are no longer exposed to whomever snoops between the user and the website using HTTPS. It's also no longer possible to modify this data on the fly.
The security gain is huge, as it's possible to transmit sensitive data in an authenticated way without being modified. This is possible thanks to a chain of trust established between the user software (a web browser, for instance) and a third-party who authenticated the service (a website, for instance).
HTTPS Everywhere was inspired by Google's increased use of HTTPS and is designed to force the usage of HTTPS automatically whenever possible. It is a Firefox, Chrome, and Opera extension that encrypts your communications with many major websites, making your browsing more secure.
Brandesigns has worked with their client to convert their websites to ensure they maintain a HTTPS connection. If you need assistance in converting your website to a secure connection, be sure to contact us for help.
Happy surfing!  We hope to hear from you soon!
Disclaimer: The advice provided here are our own interpretations and opinions. We have tried to simplify the main points of this issue to create a guide for you in navigating all of the security issues and options for your website and on the Internet itself.
One small request…
If you found this information helpful, please consider sharing it on your favorite social media platform.
It will make my day! ~ Thank you.